Organic fertilizer manufacturing plant.
Do you know why so many people start to invest organic fertilizer manufacturing plant? At present, more and more people are investing in organic fertilizer production. Because the demand for organic fertilizer on the market is increasing, and the profit of organic fertilizer is large. Organic fertilizer manufacturing plant is used to dispose the animal manure and other organic waste. At the same time, the organic fertilizer factory provides high-quality fertilizer for organic farming. If you have organic waste which need to be disposed, it will be a right time to set up an organic fertilizer producing plant.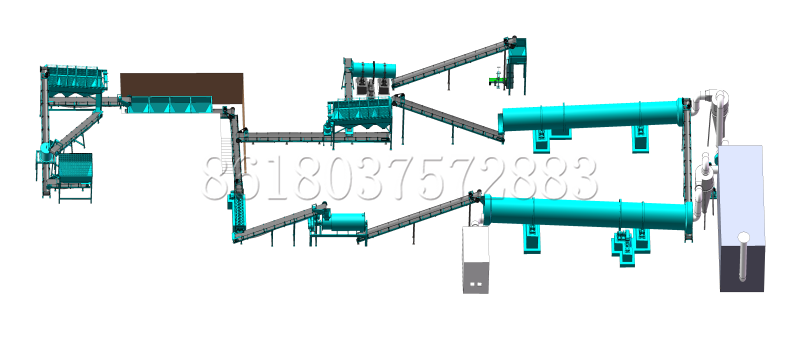 How to make fertilizer in organic fertilizer manufacturing plant?
There are two types of organic fertilizer you can produce in your organic fertilizer manufacturing plant. And one is powdered organic fertilizer, the other is granular organic fertilizer. Both organic fertilizer production methods have same and different processes.
The raw materials for organic fertilizer.
The two types organic fertilizer always use animal manure compost as raw materials. But only complete fermented organic materials can be used to make organic fertilizer. Therefore, whether you make powder organic fertilizer or granular organic fertilizer, you must ferment the raw materials.
The powdered and granular organic fertilizer has diffident producing process.
Although the two fertilizers have the same raw materials, their post-treatment processes are different.
Powder organic fertilizer production process. After complete fermentation, you can achieve rotten materials which can be as fertilizer. You can crush and mix fertilizer with crusher and mixer, then get powdered organic fertilizer to pick.
Granular organic fertilizer manufacturing process. when you get powdered organic fertilizer, you can use granulators to produce organic fertilizer pellets. The main production process is granulating, drying, cooling, screening, and the you can achieve final products.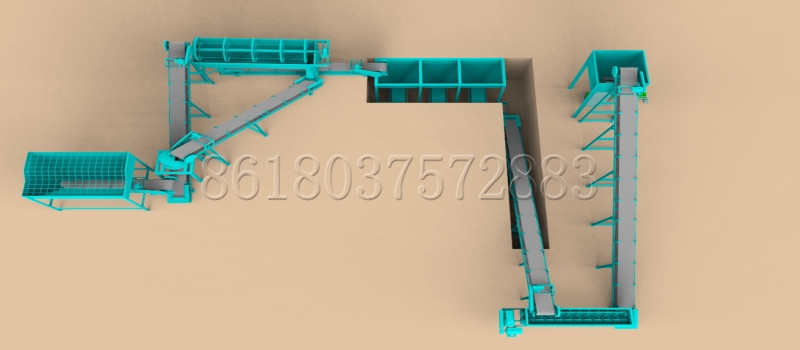 The organic fertilizer production line with different capacity in SHUNXIN.
As a fertilizer equipment manufacturer with 20 years of experience, SHUNXIN can provide you with efficient and energy-saving organic fertilizer production lines. And using our production line in your organic fertilizer manufacturing plant, you can get high-quality organic fertilizer. Whether your organic fertilizer plant is large-scale or small-scale, we can provide you with a suitable production line. Therefore, in our company, you can choose a small production line with an annual output of 3,000 tons, and can pick a production line with an annual output of 100,000 tons. In addition, we also provide organic fertilizer production lines for processing chicken poop, cow dung, horse manure, sheep manure and so on. And if you want to process cat litter, we also have a suitable cat litter production line. Now, we take the organic fertilizer production line with 50,000 tons/year as an example for your reference.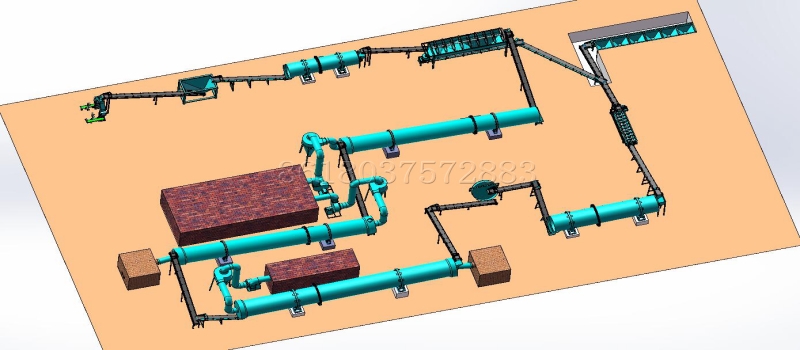 50000 tons/ year organic fertilizer production line of an organic fertilizer manufacturing plant.
The 50000 tons/year organic fertilizer production process consists of composting the raw materials, crushing rotten materials, mixing materials, fertilizer granulating, fertilizer drying and cooling, screening organic fertilizer and packing. And you can use this organic fertilizer production line to dispose medium-sized poultry manure, livestock waste, agricultural waste and other organic litter. In your organic fertilizer manufacturing plant, it not only makes use of resources to make money, but also reduces environment pollution. And if you would like to use this production line, there are key equipment you should prepare.
Compost turnning machine.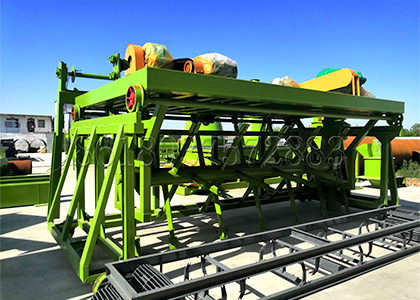 Fermentation is the most important step in making organic fertilizer. SX Compost turner can help you. And when you compost manure in your fertilizer making plant. The windrow compost turner can prevent the temperature being too high by turning raw materials and accelerating the fermentation.
Fertilizer grinding equipment.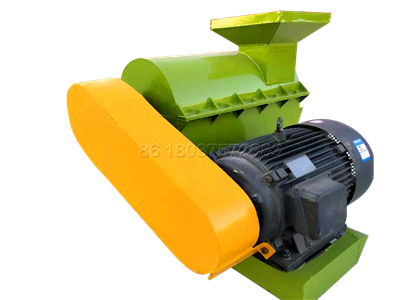 After fermentation, the rotten raw materials still contain over 30% moisture, there should be some lump materials. In order to get better organic fertilizer powder,  you need to crush lump materials, before starting to granulate. But it is difficult for you to crush them manually. In this way, using a fertilizer grinder is a good choice.
Fertilizer mixing machine.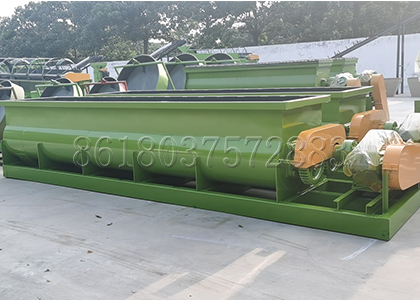 Fertilizer blender is a efficient machine in organic fertilizer production line. When you use compost powder and other materials to make fertilizer granules, you need to mix them firstly. And you can use our mixing machine to ensure the quality of the product. In addition, it has good fertures and its price is lower.
What are the advantages of SHUNXIN's organic fertilizer production lines?
Why so customers choose SHUNXIN's organic fertilizer production lines? There are some reasons to choose our production lines.
SHUNXIN has a professional team which have many successful experiences to design the organic fertilizer production lines. And our organic fertilizer production lines are used in many countries, such as India, Russia, Spain and so on.
Our fertilizer equipment all adopt advanced technology and all are durable. And the products produced are beautiful and of high quality. You can bring your raw materials to our company, and you can operate our production line on site.
Low cost. All equipment on our organic fertilizer production line is produced and sold by ourselves, and there is no middleman to earn the difference. So our production line has low cost.
If you are looking for an organic fertilizer equipment manufacturer to cooperate, you can contact us to learn more about us. We all look forward to working with you.
What scale do you need to set up an organic fertilizer manufacturing plant?
A large-sized organic fertilizer making plant or a small organic fertilizer producing company, or medium-scale? When you want to set up an organic fertilizer producing plant, you start to think this question.
The scale of your organic fertilizer processing factory depends on the following aspects.
The raw materials. The scale of raw materials is an important factor affecting the scale of the factory. Generally speaking, you should choose to build a large-scale organic fertilizer plant to deal with large-scale animal manure. It is convenient for operation and can improve processing efficiency. If you dispose the small-sized manure, you only need to set up a small organic fertilizer company.
The fertilizer producing equipment. The choice of the fertilizer producing equipment will also affect the scale of the organic fertilizer manufacturing plant. For example, if you choose organic fertilizer fermentation pot, you will save a lot space during composting process.
The production line layout. The layout of the production line will also affect the scale of the organic fertilizer plant to a certain extent. A reasonably compact production line can not only help you save space but also improve production efficiency.
In addition, there are still other influencing factors, such as your budget, local policies, etc. All in all, you should customize your organic fertilizer business, according to your actual situation.